The Party Continues ~
Its Wednesday, and time for an update on the progress of my Summer Sock Party 06 sock. The picture below was actually taken a few days ago and is of the bottom of the sock (obviously!) but I wanted to show how pretty the colors are going across the stockinette portion of the pattern.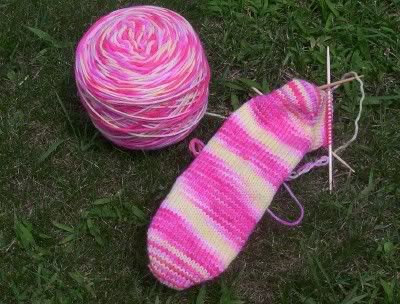 I am near to finishing the sock, just about ready to start the ribbing but have very little time to knit this week. I really love working this yarn and it looks so nice with the lace pattern on top of the sock. Next update - the finished sock! Well, hopefully....