I have been trying to post a photo of my completed socks for the August
Sock of the Month KAL 4
for over an hour now with no success ;( I am going to post the pictures and details here at my own blog and hope that will count towards my completed socks...
Here is a picture taken last night: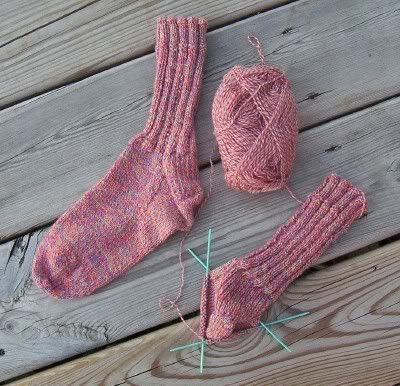 and here they are tonight, finished and on my feet!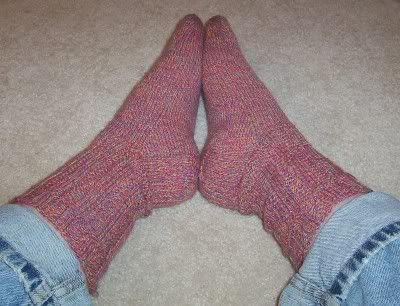 I really thought I would complete them
last
night, but it seems I had so many interruptions that they couldn't be done until today! The details? This is the ROZA sock pattern by Grumperina from Spring 2007 Interweave Knits. I knit them with Regia sock yarn (2 skeins with plenty left over) on size 1 dpns. I did not continue with the pattern on the foot. I started this socks in May for a knit a long at my LYS but only finished one sock at that time. Its nice to now have a pair!
It is fun seeing all of the finished socks at this kal and I am looking forward to more completed socks of my own in September!